"Behind the Wheel" is a new story series celebrating the history of Garber. Much like going on a road trip, we will take a "historical drive" through memory lane to tell the many tales that, when woven together, create the tapestry of Garber's 110+ year history.
These stories will dive deeper into the early beginnings of Garber, which have collectively helped transform the company into an award-winning $1.3 billion automotive organization employing over 2,100 people today.
Buckle up. It's a fun adventure, and we're all a part of it.
 If you missed Chapter 1: Humble Beginnings, click here to read the first story.
---
Everyone could see it. Could feel it. Yes. The world was changing.
It was the early 1900s. Horse hooves and buggy wheels were now meeting their match. The automotive world was widening its reach.
And where was Guy S. Garber?
In the center of it all.
The young boy who once sold popcorn on the steps of the Capitol in Lansing, Michigan, was now a grown man in his early 20s working for Buick. He helped introduce the world to the idea of the automobile: how it worked, how to drive, and why the automobile was the way of the future.
As a Buick representative, Guy S. Garber heard his calling. And he answered. Proudly and willingly.  
Guy's readiness to answer that call is why Garber exists today, employing thousands of people and creating a cornerstone of care and philanthropy in the communities where Garber serves and does business.
Guy S. Garber's willingness to lend a helping hand goes back to his early days – when he bailed out his bosses at Buick.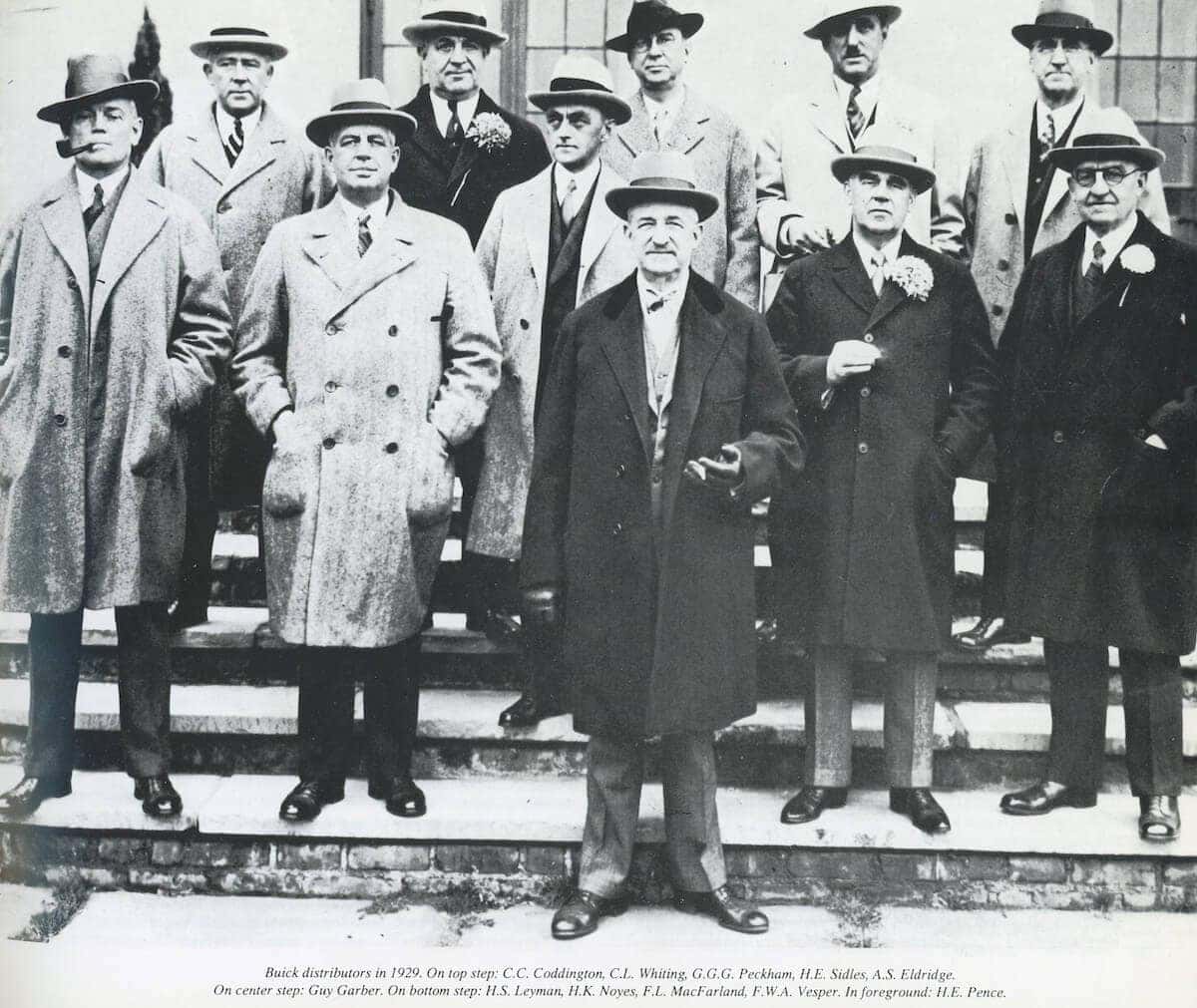 "The Buick 13"
Let's set the scene.
Guy S. Garber was one of the early employees helping to spread the word and cement the automobile as a legitimate mode of transportation. During his first six months as a factory representative for Buick Motor Company, Guy established two Michigan dealerships: one in Battle Creek and the other in Saginaw. 
In 1910, Buick withdrew from Saginaw due to a lack of resources. Guy, along with a partner, bought Buick's interest, establishing the Garber Buick Company. 
Meanwhile at the helm of the company ship, Billy Durant was pursuing a business model that would put Buick on a fast track for success: distributorship.
He knew he couldn't do it alone.
Billy carefully appointed 13 men to serve as distributors for Buick. As distributors, these men would each go on to create an empire: leaving their own legacies and leading people straight into the seats of automotive vehicles.
They held full and complete responsibility for distributing vehicles and servicing the dealers they personally recruited, playing the role the factory does today. 
Guy S. Garber became one of the chosen "Buick 13." In 1915, Guy Garber cemented the Buick distributorship at its home at 206 N. Washington Avenue in Saginaw, where it would remain for the next several decades. This assigned territory was from Saginaw to the Straits of Mackinac.
Guy Garber saw success – which he sometimes needed to share in order to keep Buick going full steam ahead.

A Man, A Train, and A Brown Paper Bag
Billy Durant had built his reputation on intention and intensity. While he had vision, he also had volatility.
That volatility—coupled with the challenging times— made for a rollercoaster of uncertain finances for Buick.
So much instability, in fact, that Buick leadership found themselves often unable to make payroll.
Enter Guy Garber.
As a distributor for Buick, he had a reliable reputation. He also had a steady financial flow coming in and out of the dealership because of the vehicles and parts being shipped across Michigan.
Billy Durant needed help…and Guy Garber came to the rescue.
Though cars were on the cusp of creating a transformative transportation shift, the train was still one of the primarily speedy ways to travel.
With his hat and long coat, Guy made a few trips when needed or requested, quickly jumping on a train headed full steam ahead towards Flint. He didn't carry a briefcase. His pockets weren't full. But he did clutch something close to his chest: a single paper brown bag.
That bag didn't hold a sandwich or a snack. It held thousands of dollars.
"Back then, everyone packed their lunches in brown paper bags," his son Ike explained in a past interview. "So he put a bunch of cash in a brown paper bag to make it look like he was carrying his lunch on the train."
Guy S. Garber traveled to Flint to hand over the cash to Billy Durant. Guy Garber was single-handedly helping Buick make payroll so they could put the money in the hands of those who were helping keep the company afloat.
The success of Buick was tied to those like Guy S. Garber who stepped in to fill the holes. He is proof that a company's success is not built on the backs of one, but many.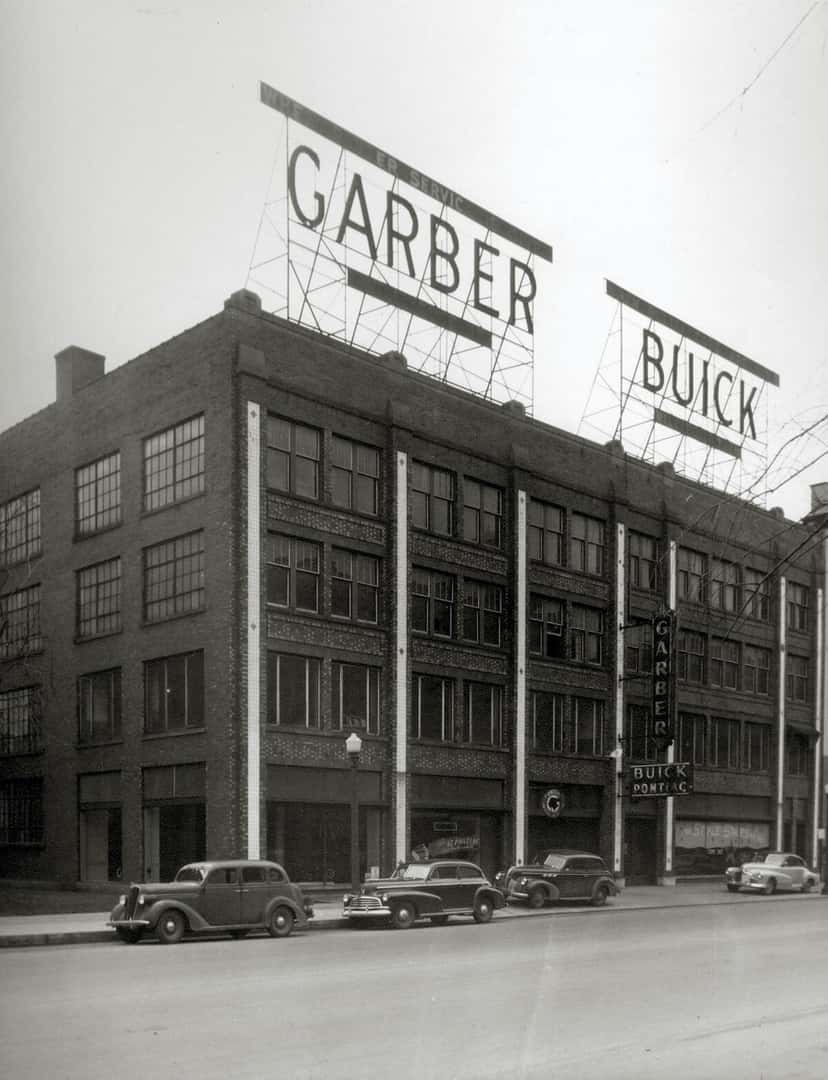 Last Man Standing
As time marched on and as Buick grew, Buick determined it was more profitable and efficient to deal directly with its dealers for vehicle sales and service.
By 1938, only three of the original thirteen remained as distributors. This included Guy Garber.
Eventually, the other distributorship agreements were terminated.
Except for one.
While others backed out or passed away, Guy Garber asked Buick's General Sales Manager Bill Hufstader to allow his company to continue. Because of Guy's quality reputation and how well he and the dealership represented Buick, Hufstader agreed.
Guy S. Garber was officially the last distributor standing for Buick….and kept that status until his death in 1965. 
Today, Garber Buick is the oldest family-owned Buick dealership in the United States. 
Cemented in Saginaw, Guy S. Garber and the dealership did not simply focus on selling automobiles. He created a legacy of service-minded leadership, placing immense value on improving the lives of many — which is where our story will go next. 
Stay tuned…Chapter 3 will focus on Guy Garber's commitment to the community where he lived and worked: Saginaw.